How To Recommit To Your New Year's Resolution
May is National Recommitment Month, and it is the perfect time to take a look at those New Year's Resolutions you made a few months ago and do some reevaluation. With a few simple tricks, you'll be able to recommit to your resolutions and keep them going until the end of the year!
Be Realistic
When you made these resolutions, you may have had high hopes for yourself. Having high expectations is always good, especially when you are your harshest critic, but sometimes those hopes may have been a tad too high. Maybe tweak your goal just a little bit so it's realistic. What may have stopped you from fulfilling your goals in the past few months may be that it was simply not possible. By lowering the goals a little bit, it makes it more doable and easier to start again.
Evaluate what you can actually do; don't have an unrealistic goal—instead, start with small, manageable goals. For example, you may have had a goal to save $10,000 this year. Instead of thinking of that as a lump goal, break it down. Divide your goal by the amount of weeks that you have left in the year-about 32 weeks if you started today. That would mean $312 a week that you needed to save. By looking at your finances, you can determine if that is a realistic goal for you. If it's not, make a goal of how much you can save each week. Maybe it's only $100 a week-then your end goal would be $3,200 by the end of the year.
There's no shame in adjusting your goals when you realize something isn't doable. In fact, that's actually a commendable approach because it requires being honest with yourself. Even if your new goal is much smaller than your original goal was, it's okay because you're starting your resolution again, and this time you can actually stick to it!
Simplify
Look at your goals, and try to simplify them. A goal to get healthier doesn't have to be going to the gym for two hours a day. It can be something as simple as doing squats while you are brushing your teeth in the morning, ab workouts while you are talking on the phone, or drinking water instead of soda. Experience Life gives a great list of 25 ways to make time for fitness.1 Small and simple baby steps can slowly transform into large goals. You would be surprised by what a seemingly small change in routine can accomplish.
Do some research and find out if there is an app that can help you with your resolutions. For example, healthy resolutions can be helped along by MyFitnessPal, a free app that can track your goals, exercise, and diet. There are many other apps for fitness,2 including zombie survival running, personal trainer aps, and apps that donate to charity when you exercise. Take a look and choose one that will help you get motivated and simplify the process for you!
By using free apps, tools, and even just five minutes of downtime you can easily reach your goals. There are apps for everything-fitness, budgeting,3 cooking,4 or whatever you can think of. Find one that helps with your resolution, and you'll be set!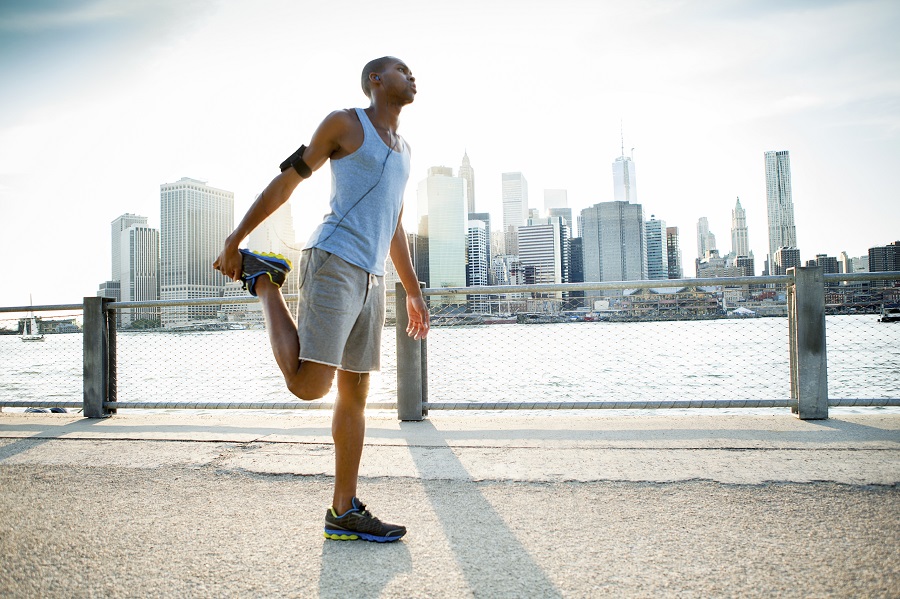 It's Not a New Year's Resolution, it's a Life Change
New Year's Resolutions are almost made to be broken. When someone asks you about your resolution, it is typically to see how long you lasted not if you actually made it. In fact, in 2015 only 8 percent of people were successful with resolutions made. Because of this psychological factor, you may not feel guilty when you don't keep your resolutions; after all, they are expected to be broken. Instead of thinking of it as a New Year's resolution, think of it as a lifestyle change. This should be easy for you since it's May, and no longer close to New Years! By thinking of it this way it creates extra motivation to stay on track, and by recommitting in May it takes away the psychological New Year's factor. It all starts in your head!
Recommitting to your resolution is simpler than you think. By altering it and using the help available to you, you will be able to get back up and conquer the goals you made at the beginning of the year!
The views expressed by the articles and sites linked in this post do not necessarily reflect the opinions and policies of Cash Central or Community Choice Financial®. 
Sources:
1Wagner, Gina. (2020, Sept 1). Retrieved from: https://experiencelife.lifetime.life/article/25-ways-to-make-time-for-fitness/
2(2022, Jan 31). Retrieved from: https://greatist.com/fitness/best-health-fitness-apps
3Eugene, Kim. (2015, Mar 29). Retrieved from: https://www.businessinsider.com/7-best-personal-finance-apps-2015-3?op=1
4Corpuz, John and Kozuch, Kate. (2019, Nov 26). Retrieved from: https://www.tomsguide.com/us/pictures-story/634-best-recipe-apps.html