Date nights are wonderful as they help you connect with your partner and show your appreciation for one another. They can be fun, but let's be honest they can be expensive. According to the Syracuse News, the average cost1 of a date night in the United States is $102.32, with some figures rising to almost $300 per date night depending on the state of residence. Read on to learn about some fun date night ideas that will fit within your budget.
Movie Night
Seeing a movie is a classic date night activity, but the cost of tickets and refreshments can add up quick. Rather than hitting up your nearest theater, create your own movie night right in your living room. You can buy your favorite movie snacks and drinks for the occasion, and probably for a fraction of the cost you'd pay at the theater. As an added plus, you can always pause the movie, so you don't miss anything if you need a refill or a bathroom break.
Have a Picnic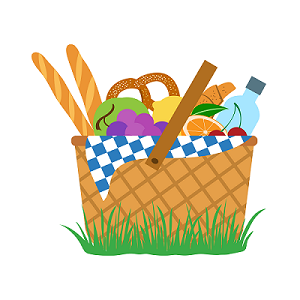 Another popular date night activity is going to dinner, but again this can be costly between food, drinks, and tip. According to Money Under 30, you pay 325% more on average for a meal in a restaurant than if you had prepared a meal at home. As an alternative, you can plan a picnic date with your partner. Pack up all your favorite foods, drinks, desserts, and snacks, and then select almost any location you'd like. You could have your picnic at your local park, at a nearby lake or river, or even just in your own backyard. With a picnic you also avoid the noise of a crowded restaurant and you won't have to worry about social distancing.
Game Night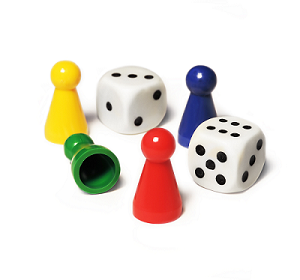 Sure, you could go to an arcade or the nearest Dave and Buster's and spend your hard-earned money to play some games. Or you could create your own game night at home with just you and your partner. You probably already have some board games, cards, or video games at home easily at your disposal. Pull them out and have some friendly competition while you enjoy some of your favorite snacks. If you don't have any games available, there are plenty of games that you don't need anything to play. You could play a game of Charades, or Pictionary and get to know your partner more than you already do.
No matter what you choose to do, date night is all about spending time with your partner and enjoying each other's company, regardless of how much money you spend. Get creative and think outside the box and you can have a fun and safe date night while staying within your budget.
Sources:
1Herbert, Geoff. (2019, Sept 3). Retrieved from: https://www.syracuse.com/living/2019/09/how-much-does-the-average-date-cost-a-lot-especially-in-ny-state.html
2Bergen, Amy. (2023, Feb 1). Retrieved from: https://www.moneyunder30.com/the-true-cost-of-eating-in-restaurants-and-how-to-save