Installment Loan Terms
South Carolina installment loans are available in amounts from $750.00 up to $5,000.00 based on your qualification. These loans are paid in regular payments over 6, 12, 18 or 24 months based on your selection of terms in either monthly, semi-monthly or biweekly payments with finance fees calculated daily. Refinances result in more finance charges paid over the life of the loan. Early loan repayment reduces overall finance fees. Late payments accrue additional finance fees and charges.
Representative Example of Installment Loan Fees:
12 month Installment Loan of $1,000.00 Loan Amount would require 11 payments of $225.27 and 1 last payment of$224.92. APR: 239.99%.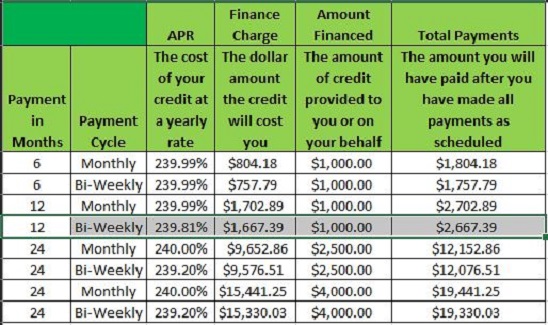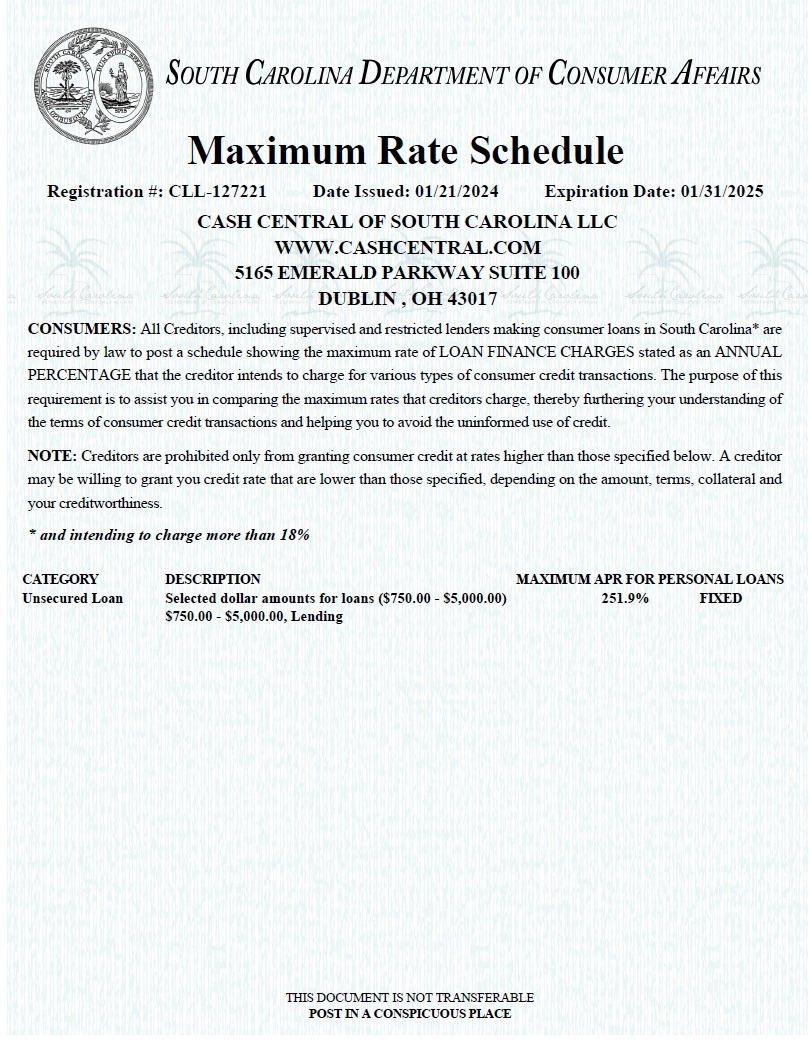 *APR may change based on first payment date selected. Administrative/Origination fee may be included in the calculation of finance charges.
To learn more about Installment Loans, click here to read more about how an Installment loan works..